Denver Online Family Game Night!: March 3d
Posted February 18, 2022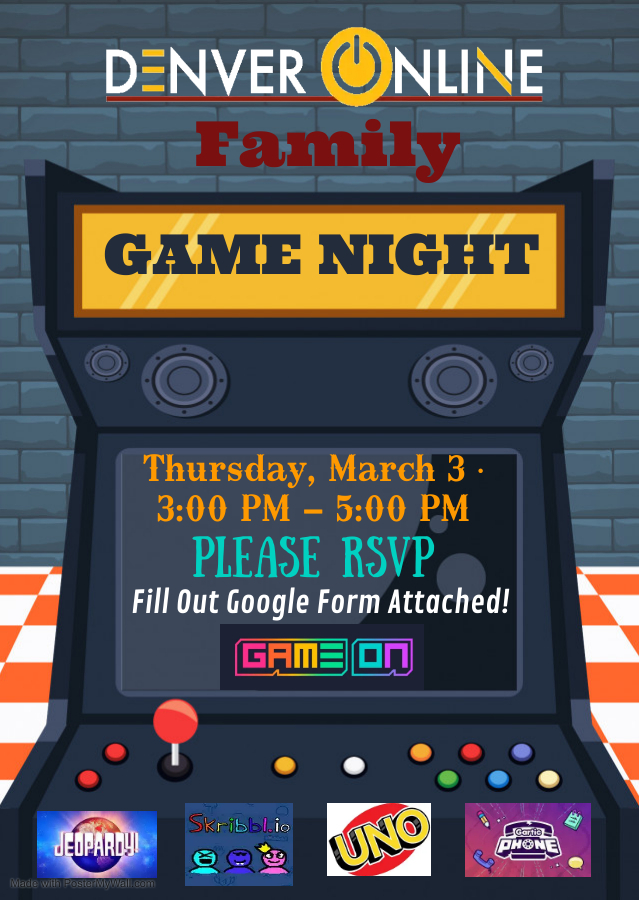 Denver Online is super excited to announce we will host a Family Game Night!
March 3, 2022, 3:00 PM – 5:00 PM

We will have a variety of family-friendly online games for us to play! Examples of games we will be playing: Uno, Among Us, Jeopardy, and Skribbl, along with Gartic Phone!

Please fill out the google form so we can plan accordingly!  
We want to encourage you to bring your siblings, parents, and other family members to our Denver Online Family Game Night!!