Free vision, hearing, and dental screenings for DPS students
Posted April 8, 2022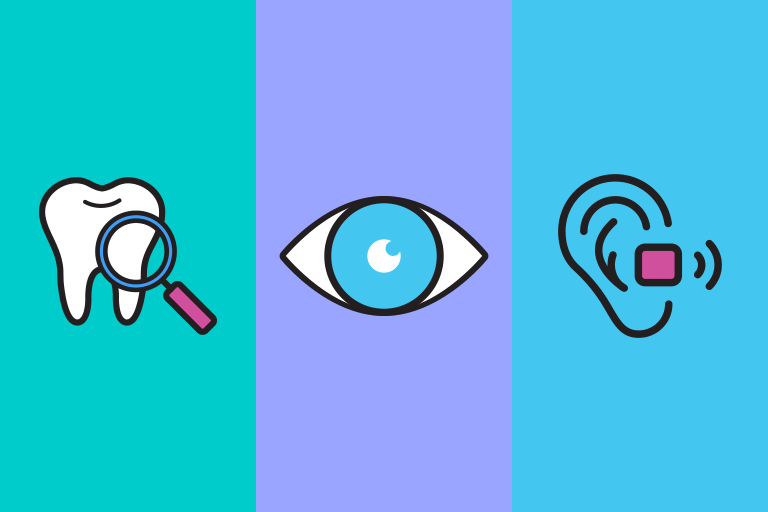 Denver Public Schools provides free vision, hearing, and dental screenings for all students in identified grades (Early Childhood Education, Kindergarten, 1st, 2nd, 3rd, 5th, 7th, and 9th).
***However, because of the COVID-19 Pandemic's effects on the universal screening process the past two school years, ALL DPS students (ECE-12th) will have the opportunity to receive screening the school year of 2021-2022.
The screenings are NOT an assessment or an evaluation and do NOT replace professional
exams. Mass screening is considered best practice to identify students who may be at risk for health concerns affecting the student's ability to learn, and who may need extra support to reach academic benchmarks.
The Oral Health Screening At Home Survey is available on the Parent Portal and technology instructions are here Smartphone/tablet/laptop/desktop.
For our students who are enrolled in online school, we have prepared regional school locations during the week of April 25th, where students may participate in drop-in, free vision and hearing screenings (dental screenings are completed online at home: be on the lookout for communication from your school regarding this process).
The health screening components of vision and hearing will be available at the following locations on the the following date and times:
Northwest region: Skinner Middle School 3435 W 40th Ave, Denver, CO 80211
Monday, April 25th and Wednesday, April 27th
8:00am – 2:00pm
Southwest region: Godsman Elementary 2120 W Arkansas Ave, Denver, CO 80223
Monday, April 25th – Thursday April, 28th
8:00am – 2:30pm
Friday, April 29th
8:00am – 1:00pm
Northeast region: DCIS at Ford Elementary 14500 Maxwell Pl, Denver, CO 80239
Monday, April 25th – Friday, April 29th
8:00am – 2:15pm
Southeast region: Ellis Elementary 1651 S Dahlia St, Denver, CO 80222
Monday, April 25th – Friday, April 29th
8:00am – 2:30pm
Please contact your school nurse for any questions or concerns about the health screenings. Parents/guardians of students who do not have optimal hearing, vision or dental screening results will be notified in writing regarding the results.
Thank you for your assistance as we work together to educate and support your student!
Sincerely,
School Nurse Stacy Dorian RN NCSN
School Nurse Direct phone number 720-424-8294
School Nurse E-mail stacy_dorian@dpsk12.net