Counselor and Teacher of the Year
Posted July 7, 2016
When people envision an online school, many picture students alone, eyes glazed over sitting in front of a computer screen. But Denver Online High School has a far different vision for its students. Teachers and faculty work relentlessly to engage students, make them feel valued and connected, and to continually brighten, not dim, that spark in their eyes. And because of their tireless work, two Denver Online High School faculty were recently recognized by the Colorado Department of Education for their dedication to students. Counselor Casey Burton was selected as Counselor of the Year, while Math Teacher Gilberto Palomino was chosen as Teacher of the Year for Online and Blended Learning Schools in the state of Colorado.
Counselor of the Year: Casey Burton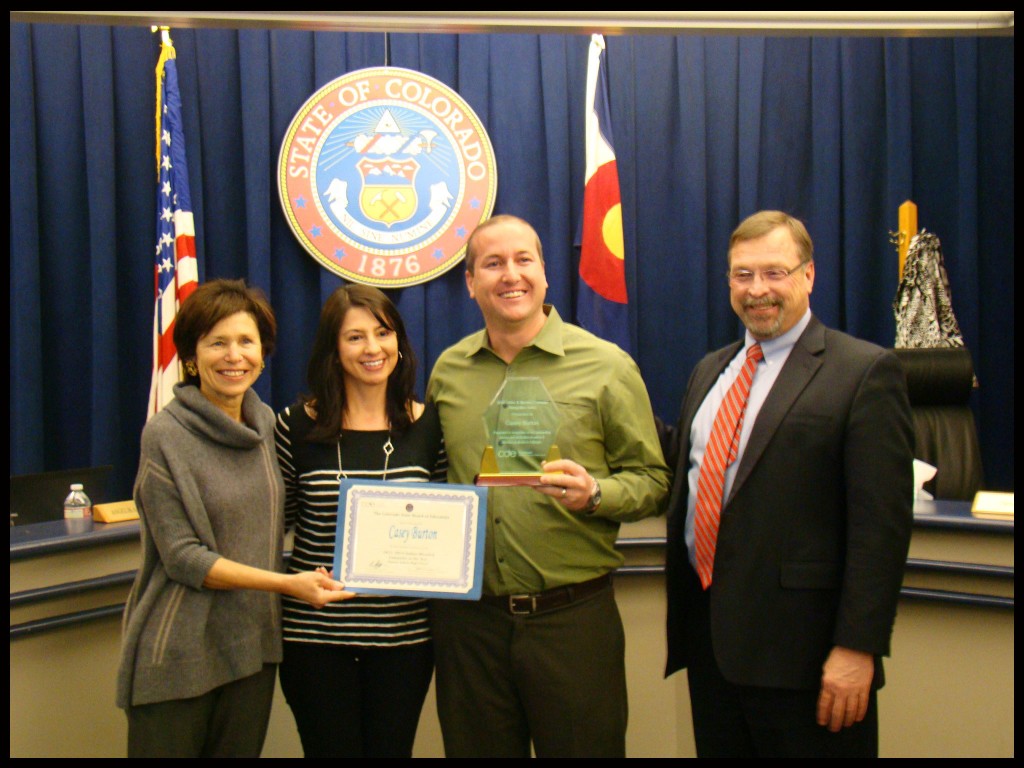 When nominating the candidate, Principal Mike Clem expressed what sets Casey Burton apart from other counselors in the field:
It is exceptionally difficult for faculty from an online school to build relationships with students. However, Counselor Casey Burton overcomes those barriers regularly through continuous in-person student meetings, guiding National Honor Society, leading community service projects, piloting college field trips, directing class meetings, and so much more. He works diligently to break down the walls of isolation that tend to plague many online students by developing individualized relationships with each student and connecting them with extracurricular activities and organizations. Tired of being treated like herded cattle at some brick-and-mortar schools, students continually express how Casey makes them feel like an individual, worthy of a personalized education. Casey works with each student to develop an educational experience tailored to their strengths and modified to adjust for their weaknesses.
Because of Burton's work in multiple areas of the school, Denver Online High School has seen an increase in graduation rates and a decrease in drop-out rates over the past couple years. In overseeing a robust concurrent enrollment and extra credit earning opportunities, 15% of Denver Online students are enrolled in Concurrent Enrollment, 20% in Work Study, 6% in Service Learning, and 24% in Indpendent Study. Also, by implementing a successful test-prep program, Denver Online 11th grade students averaged over 20 on the ACT for the past three years, one of only five shcools in Denver Public Schools to achieve that distinction.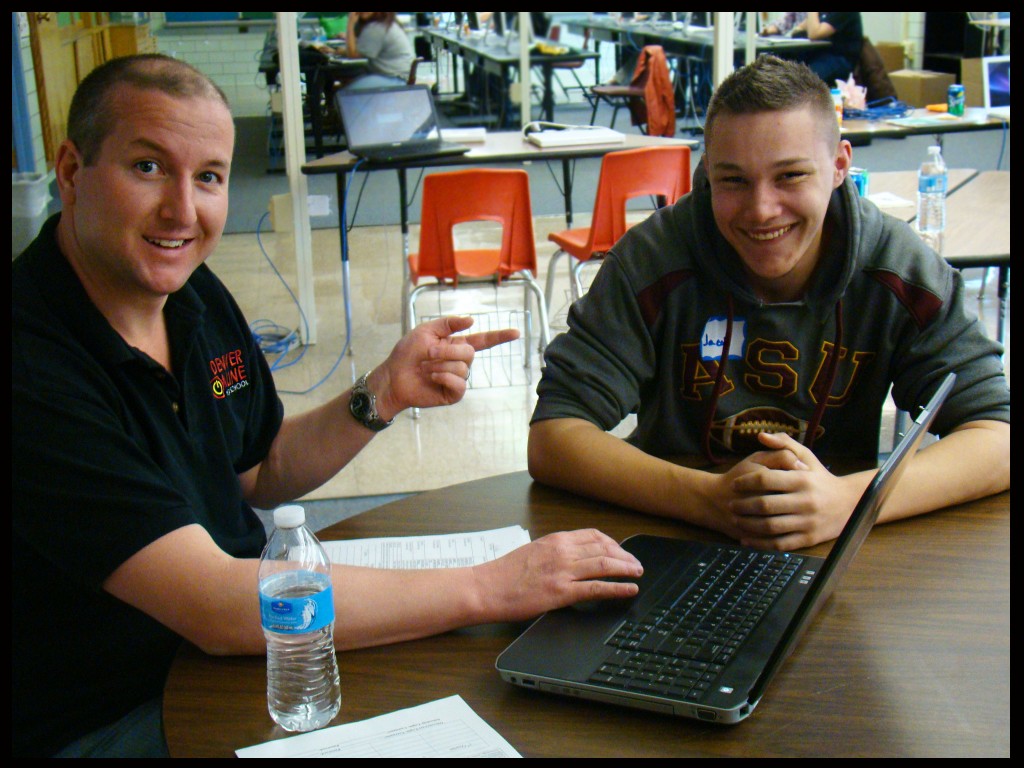 To follow this up, Principal Mike Clem also expressed other exceptional skills that Burton deserves recognition for:
The best thing about Casey is this: he makes people laugh. Even though "Fun" is one of the Denver Public School District's core values, we often forget as faculty how important this value truly is. While hiding a burrito behind a clock, taking bets on how long a pencil can stay stuck in the ceiling, wearing around fro and mullet wigs the week of Halloween, or playing a round of bean bag toss on a lunch break may seem silly to the onlooker, they are important. Humor breeds an environment of trust. Humor makes people want to come to school or want to come to work. Our school owes Casey a big thank you for creating a work and school space that is inviting, safe for sharing, inspired by creativity, and FUN.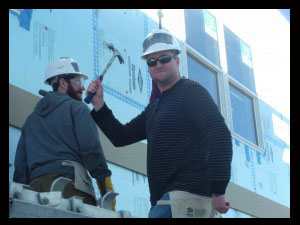 Burton focuses on building depth in relationships. At the Colorado Department of Education state board meeting, Burton said, "We make it a point at Denver Online to know every student and their story and tailor their education to suit their needs to ensure that every student not only graduates from high school but has a plan in place for their future." To understand the best route for students, the faculty has to know the students first. Burton expressed in his candidate self-response application, "I believe that the connections we make with our kids is as big a factor as anything else. I think the relationships I build with the kids is sometimes the only time they have connected with anyone at school, so I treat those relationships as sacrosanct." Because every student is unique, he takes a different approach with each one:
We have several students with anxiety disorders; with them I project an open and warm demeanor to put them at ease. With other students, I may joke around or just listen. Still others require a firmer hand, but I always give them a dose of sugar with their medicine. I am also a deal maker; I have some kids who hate our learning platform so I allow them to work on an alternate route as long as they commit to getting it done. For example, I work with each student to grant very warranted extensions to committed students who need more time to learn material or to fast-track highly gifted and talented students through courses by allowing them to test out of classes that do not meet the level of challenge they need.
Burton's heart for students has not gone unnoticed. One student who came to online school due to health issues recently shared during Counselor Appreciation Week the following: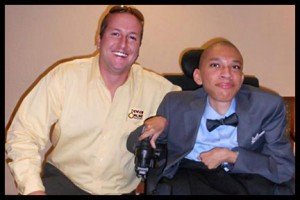 Casey has always been there to shed light on the positive alternatives, talking me through the classes and pushing me to be the best student possible. There were moments when I didn't think I would make it through all four years of high school, moments I never would've imagined myself going through… having a school schedule that adapted itself to my needs and a counselor who was understanding and compassionate, someone who believed in me regardless of whether or not I believed in myself, has been an key component in my being here today. In my eyes, I owe Casey Burton so much more than thanks for just my education. In my eyes, I owe him thanks for giving me my life back, for pushing me to pursue the things that I loved, to make my own choices, and for making me laugh in moments when I didn't think that emotional connection was possible.
Parents have always shared their words of thanks for the counselor's work. One parent shared in a recent Denver Online High School survey the following message:
Time spent with Casey was really worth it. He's a counselor that really has a handle on kids and the many unique situations they face. I've spent a lot of time with counselors over the last few years and I feel VERY comfortable with Casey. He seems to understand the challenge in getting my daughter through these tenuous years safely without them having damage to the bright, bright future she can have. Casey understands that academics is largely my teenager's anchor at the present time. I am so glad that she still has that grounding given all that's happened.
Teacher of the Year: Gilberto Palomino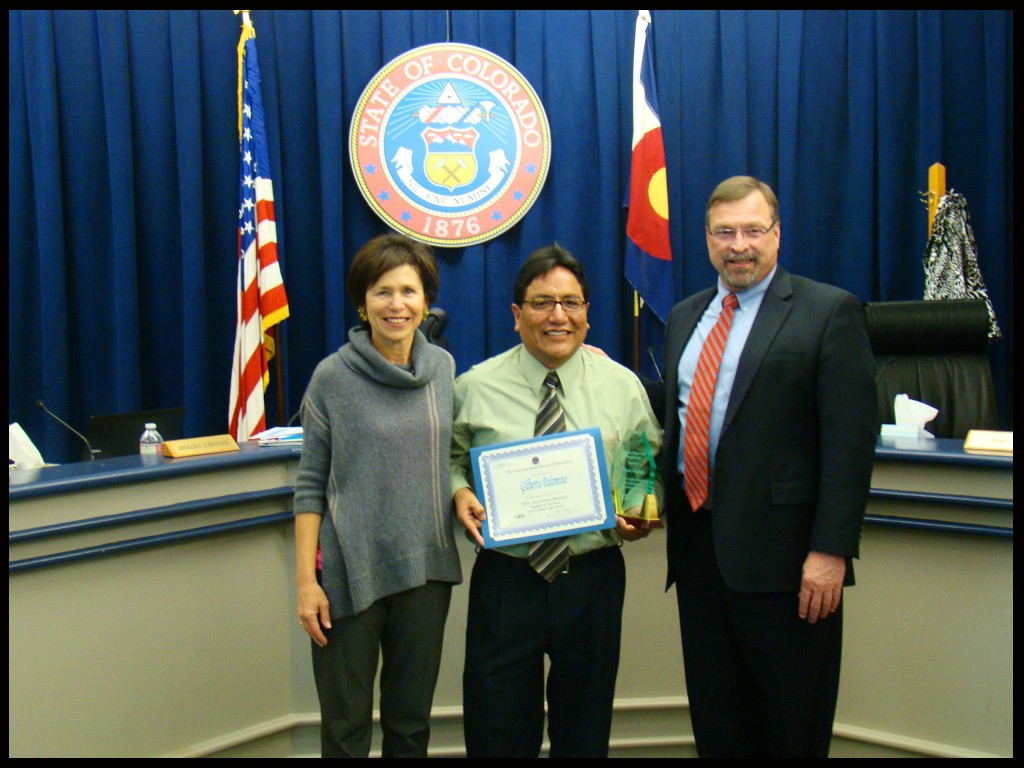 Denver Online High School was also very thankful to have Math Teacher Gilberto Palomino receive the Teacher of the Year Award. In the nomination form, Principal Clem said the following:
Teacher Gilberto Palomino is extremely deserving of being recognized for his work as a math educator who continually goes above and beyond for his students and the school. The online platform is generally not conducive for those who struggle with math. Math is a subject that many of our students struggle with, far before entering Denver Online High School. Transitioning to learning math in a digital environment is even more trying for students. However, Gilberto faces those challenges head-on to provide the best education and relentless support for his students as possible.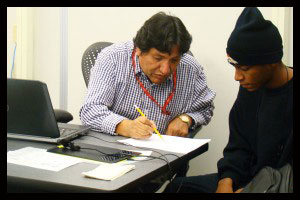 Palomino uses a plethora of multimedia tools to interact with his students. When asked in his self-response application form to express the ways in which he uses emerging technologies, he highlighted countless learning instruments:
I am an expert in using many LMS platforms and am now using Schoology to develop my own classes. I am also an expert in using multimedia tools to develop videos, screen capture, and interactive features for my classes such as MS Movie Maker and Mac iMovie. I use cloud applications to edit interactive features such as GoAnimate and many other depending on the situation. To interact with my students, I use a virtual whiteboard, Blackboard Collaborative, Skype, screen sharing, and WebEx application sharing. In my classes, I also equip students with the tools they need to be successful by introducing them to online graphing calculators, graphing equations, and other geometry tools (e.g. online protractors, rulers, and compasses). To cater to more visual learners, I use online animation tools so that students can visualize math concepts. In general, I use all Math Cloud Applications to provide the best support possible for students.
However, he also realizes that technology is simply the vehicle to reaching students. His focus is first to develop trusting relationships with each student that minimize the "distance" felt between the teacher and the student within the online platform. He said, "I create my own class where my students can sense the presence of a real teacher behind the computer."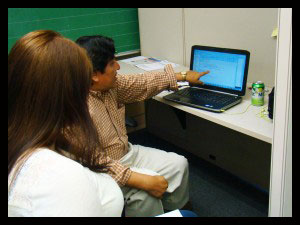 Outside of the technology, Principal Clem noted some key characteristics that enable Palomino to connect with his students.
The biggest way that Gilberto stimulates active participation is through his willingness to be available anytime. He makes himself available at both of our lab locations for students and parents to meet with. He is also always available in his virtual office or via phone call, text message, or email. However, unlike many teachers who are only available during the work week from 8am to 5pm, he makes sure students know that they can always reach out to him at night, in the early morning, or even on the weekends. He has even rearranged his schedule in order to consistently meet online with a student who lived oversees on a completely different time zone. He also makes it a point to meet with every student at New Student Orientation while also making himself available on weekends to meet with parents at the New Parent Orientation.
In addition to his availability, Gilberto also uses humor to connect with his students. He makes math more enjoyable by creating an enjoyable atmosphere for students to learn in. While many students start school dreading math, Gilberto's welcoming attitude enables students to learn in a comfortable environment where it is fun to learn and small successes are celebrated.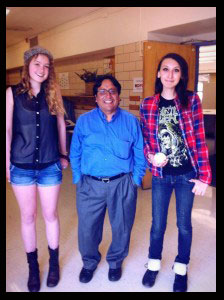 Due to Palomino's work, he has seen growth among his students. For example, he helped increase the percentage of Denver Online High School students who met the ACT benchmark score of 22 by 16.7% from 2012 to 2013. He also sees a 70% average of students completing and passing his courses due to continuous communication and support. When asked to demonstrate how the candidate has impacted student performance, Principal Clem noted positive outcomes that can't simply be shown through state testing standards:
A gifted and talented 9th grader who came to Denver Online after being overwhelmed by the large school setting recently said in an interview, "Mr. Palomino is my absolute favorite teacher. He's just hilarious!" Gilberto uses humor to connect with students of all ethnicities, backgrounds, and circumstances. Another gifted and talented 9th grader who came to Denver Online after being depressed at his regular high school also couldn't wait to introduce his mom to Mr. Palomino, his "favorite teacher." While these gifted and talented students may not have seen tremendous growth in their math proficiency there is no doubt that Gilberto helps keep them on a solid road of success in their education. By creating connections with each student, he regains their trust they may have lost in the traditional school setting and makes each student feel valued and cared about. While that may be difficult to show in a pie chart, we certainly see the impact Gilberto makes every day by the transformations in students' attitudes, confidence, and motivation.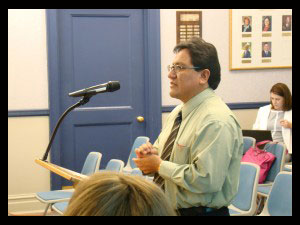 When asked how this award made him feel, Palomino replied thoughtfully, "I am happy that I got this recognition. I think this is the thing I'm most grateful for in my life." While incredibly thankful for the recognition, he also said it creates a new responsibility to keep teaching at the same high standard with a goal of continually improving.
No doubt, Counselor Casey Burton and Math Teacher Gilberto Palomino are deserving of the recognition they received from the Colorado Department of Education. Besides being recognized by the State Board of Education on April 9th, the recipients were also recognized on the CDE Online & Blended Learning website, the Office of Online & Blended Learning ListServ, and the CDE Scoop which is published weekly.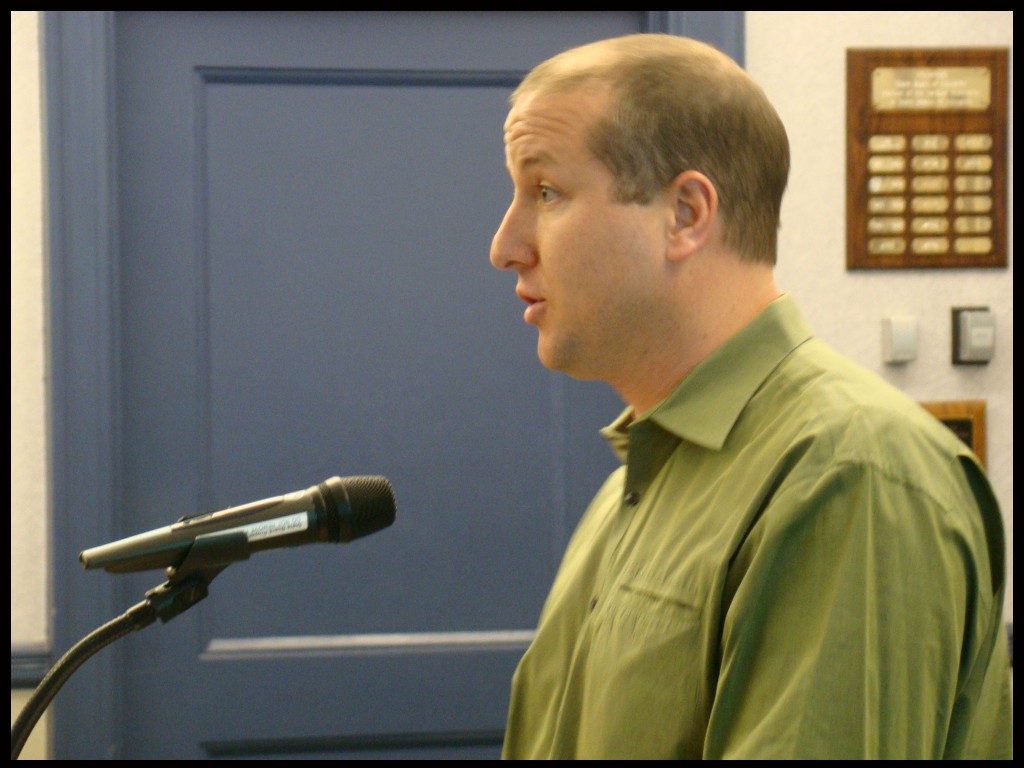 Denver Online High School is working on changing the perspective that people may have of online schools. While classes might be virtual, the relationships teachers and faculty make with students has a real-life and real-world impact. Simply put, Casey Burton and Gilberto Palomino help ensure that Denver Online High School's impact on students is a good one.