Testimonials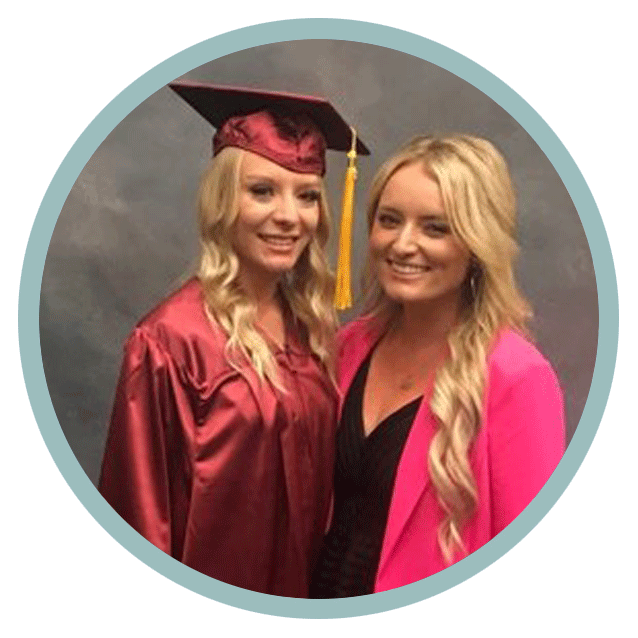 "I honestly love Denver Online High School, it is really flexible with your schedule, I also love how there is actually teachers there at the school you can talk to and interact with not like regular online high schools."

— Alyssa Maes, Student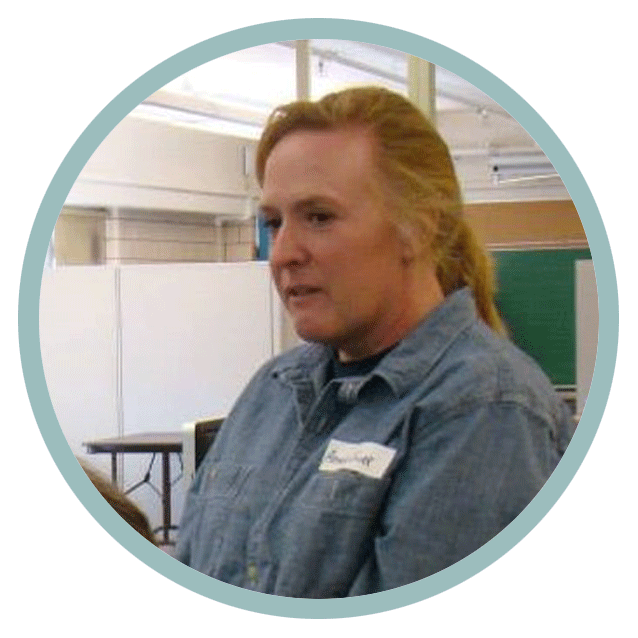 "Denver online was exactly what we needed for our son. At first, he needed to be home, then when he felt less anxious he thrived at CCD with concurrent enrollment."

— Amanda Gurr, Parent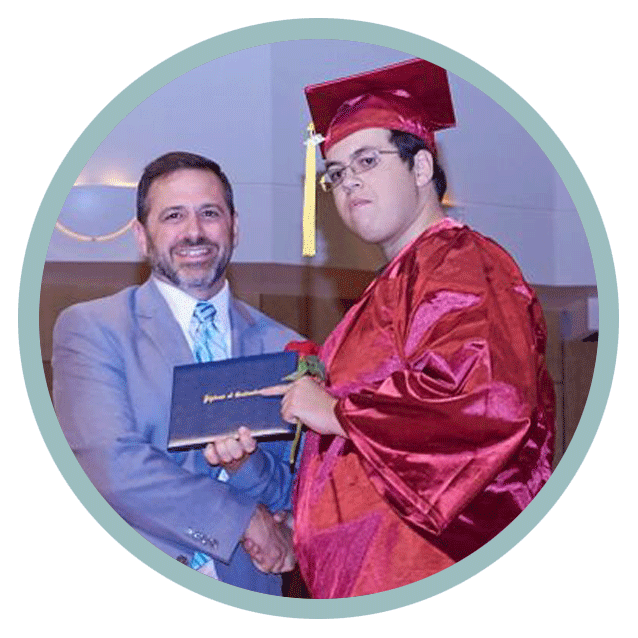 "I love the Denver Online School. It has allowed me to continue my studies at my own pace. There are no distractions from other people, which allows me to concentrate on my work. My teachers are great and very helpful. I highly recommend this way of schooling."

—Adam Madjour, Student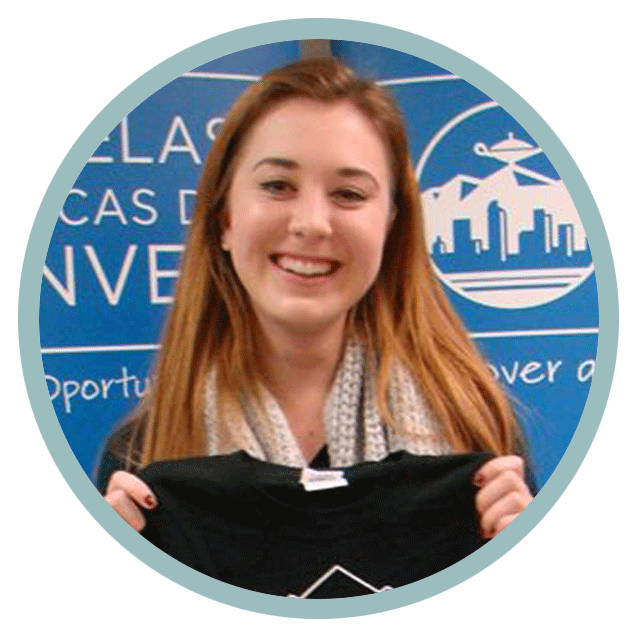 "I am so glad I came to DOHS. The teachers, staff, and Casey are all so incredible. I wish I had spent all four of my high school years here."

— Adele Sutton, Student
---
Sabrina Monterrosa, 2023 Graduate
Denver Online's teachers (I love you, Ms. Narizhnaya!), staff (no one communicates more regularly and positively than Ms. Sintek), counselors (Jennifer, Jody, and Casey, along with teacher Sarah Woodard have answered maybe 5,134 questions that I've asked this year, and never lost their patience), and principal (Ian Jones proved by his graduation attire that he should be a Hollywood actor during summer vacation) are the most POSITIVE, HELPFUL, KIND, PATIENT, FRIENDLY, FUN, HAPPY people on the face of the planet.  I am so very, very blessed to have earned my high school diploma from Denver Online, because every one of these people I mentioned played a huge role in me growing up and learning how to transition from a high school student to a college applicant to a soon-to-be college student.
What the Denver Online teachers and staff might not appreciate is that I had no expertise or guidance from family or friends on how to navigate through my senior year. Denver Online's teachers and staff are 100% responsible for helping me figure out how to enroll in community college courses that fulfilled CSU core requirements, and how to apply (for FREE during Colorado Free Application Days!) to Colorado universities. Honestly, I asked Front Range CC and CSU staff many questions that they couldn't answer, but my Denver Online counselors could.
It's amazing how smart and good at their jobs everyone at Denver Online is.  You have offered the closest thing to good parental advice that I could have ever hoped to receive.  I absolutely respect, appreciate, and love all of you for the kindness and patience you've shown me.  Most of all, you've taught me that a person can be good at a job AND be happy and fun!
Parent of 2023 Graduate
I just wanted to make sure that I let you know how incredibly grateful (student's name) and I are for the opportunity you gave him at Denver Online. This literally could not have been a better fit, for him.
All of the teachers were amazing and so dedicated.  (Student's name) especially took to Mr. Palamino, who ended up in the top spot among his 12 year's worth of teachers.
And most of all, I want to thank you both. Denver online was so much more than we could ever have hoped for. You have something very special here.
Molly Kirschling, mother of 2021 graduate
Best school for students who need something to fit their schedule – whether that schedule is due to work, parenthood, pre-professional athletics, non-traditional classroom settings, health issues, pre-professional arts, etc. This school helps meet the needs of the students it serves! Staff is the most caring, compassionate, and engaging group of educators – for an all online setting, this is the MOST CONNECTED and MOST PERSONAL EDUCATIONAL EXPERIENCE my son has ever felt, after 3 other In Person High Schools.
Jennifer Korman, Parent
Denver Online has accessible and caring teachers and administration that provided strong academics for my son. They really knew him as an individual and met his needs. There is an active peer community for those who seek it. My son was able to complete high school in three years while earning almost a years worth of college credits. We are so appreciative of Denver online.
Anonymous, Parent
My child missed three months of school due to a severe injury. Due to pain levels and constant medical appointments, she fell behind at "regular" school and could not keep up. We are so grateful to DOHS for taking her in and patiently working with her. Due to the online nature of the courses, she was able to work around her injuries and appointments. Her teachers and counselor were deeply understanding of her situation. As a Junior at DOHS, she caught back up and even attended college courses. In fact, her entire senior year was college courses. She graduated on time and with her freshman year of college completed. I cannot thank this school enough for filling the gap for kids with special or extenuating circumstances. Thanks to this school, my child is well beyond where she'd be at a traditional high school.
Anonymous, Parent
The staff and faculty are flexible and work hard to meet individual student's needs. They are cognizant of life events outside of school, and the school enables students to take advantage of opportunities outside of a traditional school environment.
Anonymous, Parent
I just wanted to thank you for a wonderful semester for [my student]. You were so great at making her feel comfortable in a new city and school! Your faculty rocks and we appreciate all the effort and kindness you put into the kids and the curriculum. She found communicating with all the teachers easy and accessible… we were worried she wouldn't be able to handle the responsibility of it all and the work load, but to our surprise, she was able to start executive functioning on her own! Wahooo
Anonymous Parent of Student who plays Competitive Hockey
Just wanted to say thanks to you and Nadia and Ian(and of course all the teachers) for all you have done for [our student]. The support given to him by your school has been excellent. [Our student] just committed and is receiving a full ride to Arizona State University to play on their NCAA division 1 hockey team. We are all very excited in our home and realize you all have been a big help in getting him there.
Anonymous Parent-Facebook Comment
Great school. They helped my son who I didn't think was going to make it. They stayed on him like white on rice. And didn't give up on him. And he made it. Love these guys.
Anonymous Parent-Niche Review
This school and its teachers and staff have been amazing. They work with each student and their goals as individuals and find the best path for them with online classes, hybrid scenarios, concurrent enrollment opportunities, and trade school options! They have been such a wonderful option for our family, and we are so grateful to have found them!
Anonymous Parent-Niche Review
Denver Online High School is an excellent example of how kids can get a quality education outside of the typical "brick and mortar" school. The admin and faculty is amazing and connects really well with all the kids, adapting the learning environment appropriately. The educational program is flexible so that independent workers can excel and work ahead, and even take college concurrent enrollment, but it also provides great support to kids that need some extra help. I am the mom of a son that struggled in the traditional classroom setting and got lost in the large high schools. DOHS welcomed him, challenged him, and is an integral part of his success today!
Anonymous Parent-Niche Review
Online school with a great principal and teachers that are accessible daily at the school. Great flexibility for a busy student but also regular school classes and events for students who want more interactions.
Anonymous Parent-Niche Review
Amazing school with an incredibly attentive and invested faculty. They help my daughter in almost every area I could think of.
Anonymous Parent-Niche Review
Great school! Incredibly caring administration. Solid teachers who really care to make a path that works for everyone. Opportunities for internships, career education & community college classes to keep learning challenging.
Anonymous Parent-Facebook Comment on Graduation Album
I just want to say THANK YOU Denver online, Casey, and Florence and all of the teachers that made it possible for my son Damian Perez to graduate. You guys are the BEST. And for sticking by his side. There are not enough Thank you in the world to tell you. But THANK YOU!!!! This school rocks.
Anonymous Parent–Submission for Principal Appreciation Month
My daughter and I came to see Ian before this school year began and we never looked back. My daughter had a terrible experience with Jefferson County School District and as a result, left quite abruptly from a school she used to love. My daughter was afraid to go to a new school for her senior year, but when we met Ian, all of her fears and anxiety melted away. I'm sorry it took us this long to find a principal like Ian. If only we had been so lucky to find him in the beginning of this journey. Ian has helped my daughter in so many ways and my mere words stand feebly for the depths of my gratitude. Perhaps I should have it sky-written over his school. My sincere, heartfelt thanks, Ian. Keep rockin' it, my friend.
Anonymous, Parent
I just wanted to take a moment to thank [Principal Ian Jones] and everyone at Denver Online High School for working with [my student] during this difficult time of injury, surgery and recovery. [She] is doing physical therapy almost every day to try to get back to dance and be pain-free and we really appreciate the flexibility and kindness given to her. We are very happy with Denver Online High School and the flexibility and personal attention our teenager receives. Thank you for your support and help.
Trisha Masuda, Parent
Denver Online High School has given my son, Walker, the opportunity to pursue music outside of school. He is in rehearsals, lessons, and shows from 10-20 hours per week and uses the flexible schedule to get everything done. He also utilizes the concurrent enrollment opportunity. He loves attending classes on the Auraria campus. Thanks, Denver Online!
Anonymous, Parent
After DOHS/Concurrent Enrollment, I believe my daughter will transition seamlessly into college, having already learned how to handle the coursework-management challenges that new college students face. I think DOHS faculty and staff appreciate how difficult it is for high-school students to develop the discipline and time-management skills needed to manage successfully in college or in the workplace, and they have created a program where students must develop and exercise these skills–with a safety net. I see that the faculty and staff members are available, supportive, and helpful, offering ample one-on-one attention to students who need support.
Nathalie Ortegon, Parent
I have two students attending Denver Online High School. It has been a very positive experience. The teachers and counselors always respond to questions and concerns quickly. I am especially grateful for the care that D.O.H.S has taken in keeping us up to date and informed of college and scholarship opportunities. Both of my children are happy with their first year attending this school. They feel comfortable talking with the teachers about any issues that come up. Thank you!
Jennifer Harvey, Parent
Best decision we ever made! Online high school is perfect for my student.
Joan Cimyotte, Parent
Our experience has been very good. I can only say good things.
Anonymous, Parent
Very pleased with the school and program so far. It has enabled my child to continue her education despite the health issues she has making her able to work at her time.
Anonymous, Parent
Great environment for a student to thrive if they have had trouble in traditional school.
Anonymous, Parent
Even if it's on-line, my daughter feels challenge like a regular classroom setting curriculum.
Alba Ziane
This was our first time on line and even though the transition was not easy from school to online school we are getting the hang of it and like it so far we will continue next year.
Anonymous, Parent
Everyone has been very helpful and understanding. From what I've seen you're running a great school and have many resources for succeeding.
Judith Lacko, Parent
The opportunity for concurrent enrollment is absolutely wonderful!
Heather Miles, Parent
Denver Online has been exactly what we were looking for. The parent communication is better than any of the other 2 high schools that my sophomore has attended. I also find that the rigor is fantastic. My child has a sense of responsibility that he has always craved, but couldn't find at a regular high school. Thank you.
Kirsten Collins, Parent
Denver Online High School offers a friendly and accepting atmosphere along with innovative ways of preventing too much isolation for students. Rigorous course work and supportive teachers. High marks!
Pam Rojas, Parent
The staff is available and willing to help at any point.
Vicki Lirette, Parent
My daughter just started at Denver Online about five weeks ago for the fourth quarter, and she is doing very well. Her grades are already better, and her health has improved due to the fact that she isn't always having anxiety about going to her old school. I would highly recommend Denver Online to anyone who has a child that needs an alternative to traditional schooling.
Anonymous, Parent
I like that the school staff are helpful and provide 1:1 attention for my student. As a parent, this matters to me.
Anonymous, Parent
Thank you and I would recommend you guys to anyone!! Your teachers are fantastic and very eager to help students succeed! Thank you for helping us when we got here. We are enjoying Colorado ams adjusting well. Thanks again!
Anonymous, Parent
I am very pleased with the personalized education that my son has gotten from the online experience. The principal Mike Clem and counselor Casey Burton have been key to my son's success.
Anonymous, Parent
I appreciate the fact that you take new students in every quarter.
Anonymous, Parent
We remain impressed with the enormity of expansion of learning opportunities at Denver Online High School.
Anonymous, Parent
We are very pleased with our daughter's progress and motivation. Thank you so much Denver Online for giving us the opportunity to be a part of your wonderful school.
Anonymous, Parent
Denver Online High School is the most positive, supportive and productive school my child has attended. Thank you school staff! And thank you for providing this great option!
Anonymous, Parent
This school provides an excellent opportunity for my child to not only learn, but excel in her learning. Thank you for your great format that meets her needs and allows her to shine again.
Anonymous, Parent
The principal (Mr. Mike Clem) and counselor (Casey) are great leaders and care about the success of their students and parents.
Anonymous, Parent
This DPS online program has been a huge success for my son. I so appreciate all of the support he has been given in this alternative form of education. The staff, especially Casey Burton, has been phenomenal.
Anonymous, Parent
We are so blessed this school exists, I don't know how my daughter's future would have been without you!
Karen Broom, Parent
As a parent of a Denver Public Schools online student, I want to express how wonderful this experience has been for my child. My son has thrived in doing his courses at his own pace, and his credits are on track for graduation. I know there has been a lot in the news recently about online programs but what I heard and what we experience are polar opposites. There is immediate feedback and support, the teachers and counselors care about my child and his success and have done everything in their ability to see that he has the tools to do that. It's not a traditional program and it does take a while to familiarize yourself with the process but it's worth it because there are opportunities because of it that my child never had at the traditional school system. So, if your child isn't thriving in their home school, I highly encourage you to get to know Denver Public School Online…it's a great education opportunity!
Larry A. Acosta, Parent
The Denver Online High School and staff has been instrumental in the success of my daughter and stepson graduating high school. Denver Online High School is very attentive to students and parents concerns. DOHS staff are very helpful and resourceful in assisting students and parents to ensure that the student succeeds in school and achieves their ultimate goal of graduating high school. Denver Online staff are quick to return calls from students or parents, they answer e-mail 24 hours or sooner from the date of the e-mail. One great thing I like about Denver Online staff is that they keep in contact with parents via phone or e-mail on a weekly basis. They are constantly encouraging students to keep up with their work and they also provide tutoring on a weekly basis or as needed. They provide emotional and hands on support to the student especially if they are having trouble with a course to help the student pass the class. Another thing positive about Denver Online is that the staff are friendly and have great social skills when dealing with students and parents. I wish I would have known about Denver Online High School sooner.
Analysa Shuweihat, Student
Denver Online has some of the best teachers, they constantly are staying in touch and helping to achieve all your academic goals. I was in a public school up until my sophomore year, in public school the teachers didn't care as much about my success and I ended up failing all of my classes my freshman year and then attended Denver Online where I was excited to learn. I now have teachers who help and congratulate my work.
Anonymous, Student
Best school for students who need something to fit their schedule – whether that schedule is due to work, parenthood, pre-professional athletics, non-traditional classroom settings, health issues, pre-professional arts, etc. This school helps meet the needs of the students it serves! Staff is the most caring, compassionate, and engaging group of educators – for an all online setting, this is the MOST CONNECTED and MOST PERSONAL EDUCATIONAL EXPERIENCE my son has ever felt, after 3 other In Person High Schools.
Anonymous, Student
I had a much better learning experience after I moved to this school. At my last school, I had mostly Cs. When I moved to this school my grades were better. I also liked my teachers and found it much easier to reach out to them for help.
Anonymous 2021 High School Graduate
I wanted to tell you how amazing my family and I thought the graduation ceremony was. I honestly had no clue that I was attending high school with these incredible people. Each person had such a unique and amazing back story and plans for the future. I could not be more proud to have graduated from a school that nurtures and genuinely cares about each individual student. I have moved to a lot of different schools, but none of them have been as caring, loving, and accepting as DOHS. My whole family agrees on that and my sister is even jealous I got to graduate from such an amazing school. Thank you and all the staff for that!
Anonymous Senior-Niche Review
This school give you the opportunity to work at your own pace and do what you are good at the teachers and staff are very considerate about the students and their well being at home and at school.
Anonymous Student–Submission for Principal Appreciation Month
Mr. and almighty Ian Jones, is a principle of course but stepped in as a firefighter of sorts into my life. My mother and I came to him with my metaphorical burning house, with walls falling around me and the roof beginning to collapse inwards. I came from a school where students and staff alike uprooted my life and watched and whispered as my roots nearly dried up. Ian helped douse my fire, give water to my roots, pulled me out of ash and embers, and helped tend to my wounds. Ian gave me a place and helped me find my power.
Anonymous Student–Submission for Principal Appreciation Month
I have only been attending DOHS for 6 weeks now, but my principal by far is the coolest one I have ever had! He is super kind, accepting, and quick to respond to things. Im pretty sure he knows everyones name and you can really tell that he genuinely cares about all of his students. He never fails to say hi to me on connection days and has made transitioning to DOHS way smoother than he had to. so yeah I would say he's pretty cool.
Anonymous, Senior
I love Denver Online High School. I started this school because I had just been through a really traumatic experience and I had dropped out because I didn't feel like I could go to school anymore due to anxiety and PTSD. I was also traveling a lot with my terminally ill grandma. When I read about DOHS I was so ecstatic, and when I came to the interview I was even more excited to start. DOHS has given me opportunities that I am so thankful for like concurrent enrollment and Reading Partners. Casey has been a great counselor and I think it's great that we are required to sign up for FAFSA and scholarships, coming from a school with 2,000 kids the staff was always too overwhelmed to care. It helps that we can actually go into a lab to work in case things are noisy at home for whatever reason. The staff is always nice and friendly. My teachers are always very willing to help me out as long as I tell them what I'm having trouble with. The big downfall of DOHS is that in Odysseyware classes, teachers have to manually grade some assignments and sometimes it'll take two weeks for an assignment to get graded. If it isn't graded it doesn't count towards your percentage in that class, so it can get frustrating. Overall this is the most caring school I've ever been to and I would very highly recommend it.
Emma Knor, Student
I really appreciate the time flexibility that Denver Online provides. It allows me to do much more in my outside activities and accomplish more with my time, as their motto "Do More" suggests.
Adrian Silva, Student
I did summer school before I enrolled into the regular semester. And it was able to work with my schedule, because I was and currently am working a full-time job.
Kaylen Pedro, Student
DOHS is a very easy and well thought out opportunity. It has worked better for me doing online school because I have a job and play sports. So it gives me the flexibility to do those things.
Anonymous, Student
Thank you guys all so much for being the best supportive teachers. You guys are probably the best teachers I've had so far.
Brynn White, Freshman
One defining moment of mine occurred recently and that, ironically, was the final decision of attending DOHS which occurred during my student interview with the principal. For one, I can recall how I explained how I needed to have a sense of control over my lifestyle. I was longing to experience a bit of independence and free-thinking away from simply the regurgitation of information. Traditional school caused me to develop anxiety and a high-level of stress. Also, I elaborated on about how I needed to re-assess where I wanted to be four years down the line and being at DOHS allows for me to explore that. I realized that in life there are things that you need to do to reach a standard for success and things that you just do for the sheer pleasure. After I separated the two, I discovered who I want to be and who I am today in this moment. Finally, I discussed how attending DOHS permits for a flexible schedule which allows for me to grow outside of the classroom and become the person I had always envisioned . All and all, the decision to attend DOHS at the end of my student interview was a defining moment for me for a multitude of reasons.
Sophia Silver, Graduating Senior
I am taking classes this semester at CCD and working a lot, but I love it. I'm done with high school credit and I want to get a head start on college and am currently taking Psychology, Sociology, and Humanities. I have previously taken the following college classes while attending DOHS:
Geography
Spanish
ENG 090
ENG 121
Psychology
Criminal justice
Ethics
I got pretty much a full ride to DU for next year so that is exciting.
Deirdre Jonker, Junior
I currently live in The Netherlands and have been home schooling with Denver Online High School and really enjoy it. I find the material very fun and interesting and educational at the same time. The work is very easy to understand and plus they have pictures that explain stuff to you. The teachers are very nice and helpful as well as the director. Further I am excited about graduating!
Maraya Rashid, Junior
Joining Denver Online High School has meant a lot to me as a student and as a performer. After realizing a typical school schedule was not conducive to my rigorous dance training, I looked for something better. Something with a flexible schedule, challenging academics, and helpful teachers. Denver Online High School met all my expectations and so much more.
Sylvia Marie Rodriguez, Junior
When I first transferred to DPS Online I was scared and worried that I would fail my classes and not do well at all. I had no idea how to be an online student. But once I met our wonderful principal Mike Clem and our Counselor Casey Burton, I knew that I would do just fine. The classes are simple and don't really require much except effort and turning in assignments. The teachers will keep you informed on your progress, but you can also see it for yourself. The staff is amazing and is always wiling to help you out whether it is academic or personal. It is truly an amazing school.
Laura Hubbard, Junior
I am able to do schoolwork whenever I have time and can work at my own pace. I have great communication with my teachers. They are always there when I have a question.
James Laux, Junior
At first, I was afraid I wouldn't do well with online learning. However, the courses were easy to follow, and the teachers really helped me figure out how to solve problems and excel in school.
Anonymous, Senior
I came to Denver Online because I like moving at my own pace, and being more in control of my schedule. I really enjoy being able to study and work wherever I would like and having the ability to take time off to obtain goals outside of my academic ones.
George Washington H.S. Supplemental Student
The reason I took this class online was that I had to make up the second semester of US History to meet DPS requirements after I'd dropped AP US History once I'd finished the first semester, feeling that I really just didn't want or need to know everything that everyone did… ever (particularly because I'm much more of a math and science person than a social studies person). Though I had an A in that class, I couldn't really tell you anything that I actually remember from the material. As for this class, however, seeing the material in a more easily digestible format, not being bogged down by insane amounts of essays and tests, and getting to work with things that at least happened in a *century* during which I was alive, ended up really getting me to learn some things. History still may not be my subject, but I really am happy to have some broader knowledge about our history that can be applied to my endeavors in the future.