Students must maintain Colorado residency and be under 21 years old at the start of the school year to register with Denver Online.
---
2nd Semester Enrollment for 22-23 Current School Year is CLOSED.
---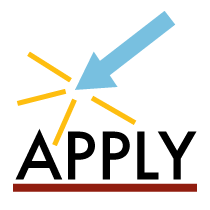 Round 2 of School Choice will open April 28th!
-Enrollment for the 23-24 School Year-
Round 1: Round 1 closed February 21st, and enrollment announcements from Round 1 will be sent out on or around April 21st for famillies via email from DPS's central enrollment team.
Round 2: Students who did not participate in Round 1 of School Choice should plan to participate in Round 2 of School Choice that will open April 28th. Enrollment from Round 2 will be on a first-come, first-served basis, so applying soon after the opening date will allow for the best chances to secure an enrollment seat at Denver Online for the 23-24 school year.

*NOTE*: Round 2 was originally planned to open on April 11th. However, due to the Board of Education's vote to close three critically under-enrolled schools, Round 1 results were delayed and the Round 2 start date has now been changed to April 28th.

Follow these step by step instructions to choice into (apply) to Denver Online here!
---
COST
Tuition-Free: Denver Online only is currently only enrolling full-time students and tuition is FREE.
---
Launch Events at Denver Online
Upon enrollment at Denver Online, all students and their parent/guardian will receive an email outlining all of the dates, forms, and necessary links needed to complete all steps of the launch process below.
PICK-UP STUDENT CHROMEBOOK

Each Denver Public Schools' student is able to loan a chromebook to use for schoolwork. Should a Denver Online student need a chromebook, please contact our school tech: Celina Ulibarri, celina_ulibarri@dpsk12.net, 720-204-8056.

COURSE SCHEDULE CREATION

Students will be given a schedule once they are enrolled at Denver Online. To make any changes, please contact your counselor:
STUDENT CONNECTED WITH TEACHERS & BEGIN COURSES
PARENT RESOURCES

Parents/guardians will be placed into Denver Online's Parent Schoology Group where there will be resources available to learn more about how the school works, expectations, special opportunities available, and more.