Enrollment
All students wishing to attend Denver Online for the 2022-2023 school year must follow the Choice Enrollment Process. Students must maintain Colorado residency and be under 21 years old at the start of the school year to register with Denver Online.
Round 1 of School Choice concluded on February 15th. Students who are accepted from Round 1 will be notified in early April. Students still wishing to attend Denver Online for the 2022-23 school year must rank Denver Online as their first choice during Round 2 of the Choice process which opens on April 12th. At that point, students will be accepted on a rolling basis until enrollment is full.
Please follow the steps below to complete the Choice process.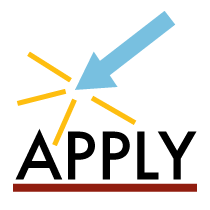 Apply to Denver Online by ranking your preferred schools (up to 12) using the online SchoolChoice application. Create an account or sign in using your Parent Portal username and password at SchoolFinder. Access the application beginning April 12th. The window will close August 30th at which point enrollment will be closed for the year.

Students who are not currently registered in Denver Public Schools first must create a School Choice Account and then follow the Choice Enrollment Process.
Only guardians of currently registered DPS students have the ability to access or create a Parent Portal Account.
Enrollment preference is given to siblings of current Denver Online students and those residing in Denver.
Students who participate in Round 2 of the Choice process will be notified of their acceptance on a rolling basis. The earlier you get your application in once the window opens on April 12th, the better your chances of getting into Denver Online are, as it will be on a first come, first served basis at that point.
**Please Note that students with IEPs will have a SpEd evaluation meeting prior to starting at Denver Online to ensure a Free Appropriate Public Education (FAPE) can be provided.**
COST
Tuition-Free: Denver Online only is currently only enrolling full-time students. Tuition is free for students enrolled with Denver Public Schools by October 1st.

Full-time high school students also have access to tuition-free college courses as well.
---
Launch Events at Denver Online
Upon enrollment at Denver Online, all students and their parent/guardian will receive an email outlining all of the dates, forms, and necessary links needed to complete all steps of the launch process below.
ATTEND VIRTUAL WELCOME MEETING

These small-group welcome meetings allow all new students and families to learn more about Denver Online and what to expect moving forward. These meetings are a great chance to meet some of the faculty at Denver Online and ask any questions you may have!
COMPLETE REGISTRATION

Upload all required documents and ensure all information is up-to-date in your DPS Parent Portal Account.

PICK-UP STUDENT CHROMEBOOK

Should a student wish to borrow a chromebook for school use, Denver Online will provide chromebook pick-up times.

COMPLETE COURSE SELECTION FORM

High School students will complete a Course Selection Form to choose their courses for the upcoming school year.

COMPLETE STUDENT ORIENTATION

Each new student and their parent/guardian will meet with the student's Mentor Teacher to complete a virtual orientation.

COURSES BEGIN August 22nd
NEW PARENT ORIENTATION

At the start of each semester, there is an optional orientation provided for the parent/guardians of students. This orientation helps guardians login to their own accounts in order to best support their students in the future.