College Credit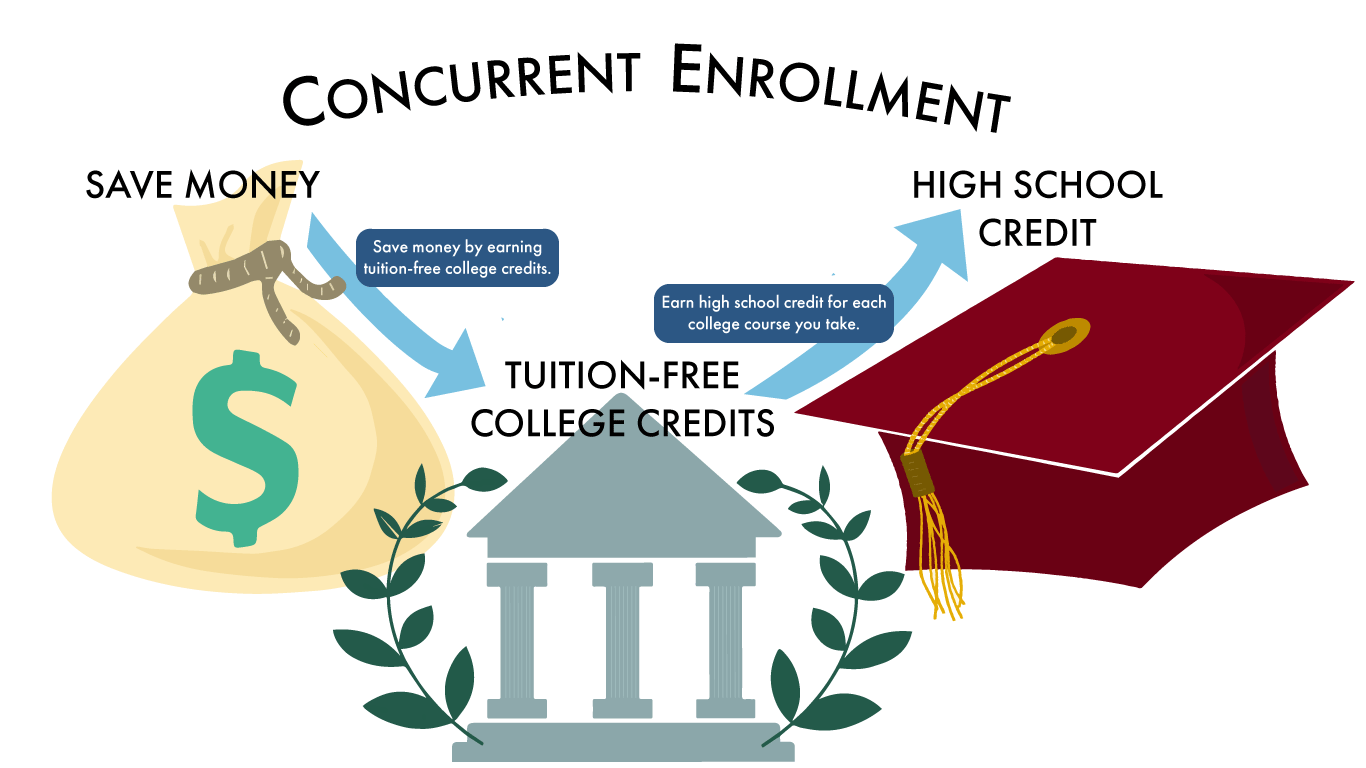 Concurrent Enrollment allows students to complete college courses while simultaneously earning high school credit that can also be applied towards high school graduation. Students can complete concurrent enrollment through the following institutions:
Benefits
Students can earn tuition-free college credit
For many college courses passed through concurrent enrollment, students earn college credit and double high school credits
By obtaining college credits before high school graduation, students can become eligible for the ASCENT program which allows students to take a full year of college courses tuition-free the year after high school graduation (see below)
Apply college credits earned toward high school graduation and college degrees
Specifications
Student must be enrolled as a full-time student with Denver Online
Student must be at a high school sophomore, junior, or senior standing to be eligible for concurrent enrollment
Fees
Denver Online is able to cover the tuition costs for the successful completion of approved concurrent enrollment courses of study. The school does not cover books and fees, unless a family submits a request, in writing, to the school principal, indicating significant financial hardship. The principal will review the request and make any attempt possible to provide at least partial support. Our goal is not to have financial concerns be a barrier to students taking this opportunity.
It is important that students take their college classes very seriously. Denver Online students have maintained a 93-95% pass rate in our concurrent enrollment program over the past five years. While tuition costs are initially covered by the school, students must earn a "C" or higher in the course in order to avoid the possibility of receiving a bill for these costs. If a student earns a "D" or "F" in a college course, the family may be required to refund the cost of tuition to the school.
Scholarships
ASCENT Program: Get a whole year of tuition-free college credits the year following high school completion
Other Suggested Scholarship Foundations: