Arts and Culture Innovation Award
Posted March 6, 2017
Link to the article on Denver Arts and Venues Website.
This award is presented to the individual or organization that is breaking new ground in the arts and whose contribution to innovation in the arts has been significant in 2016.
Nominees: Downtown Denver Business Improvement District – Downtown Denver Partnership, East Montclair Neighborhood Association, Inside the Orchestra, Wendy Lesko – Bonnie Brae Alley Art, Dan Manzanares, Elisa Marizhnaya – Denver Online High School, The Playground Ensemble, Think 360 Arts for Learning, Warm Cookies of the Revolution and Western States Art Federation (WESTAF).
2016 AWARD WINNER: ELISA NARIZHNAYA – DENVER ONLINE HIGH SCHOOL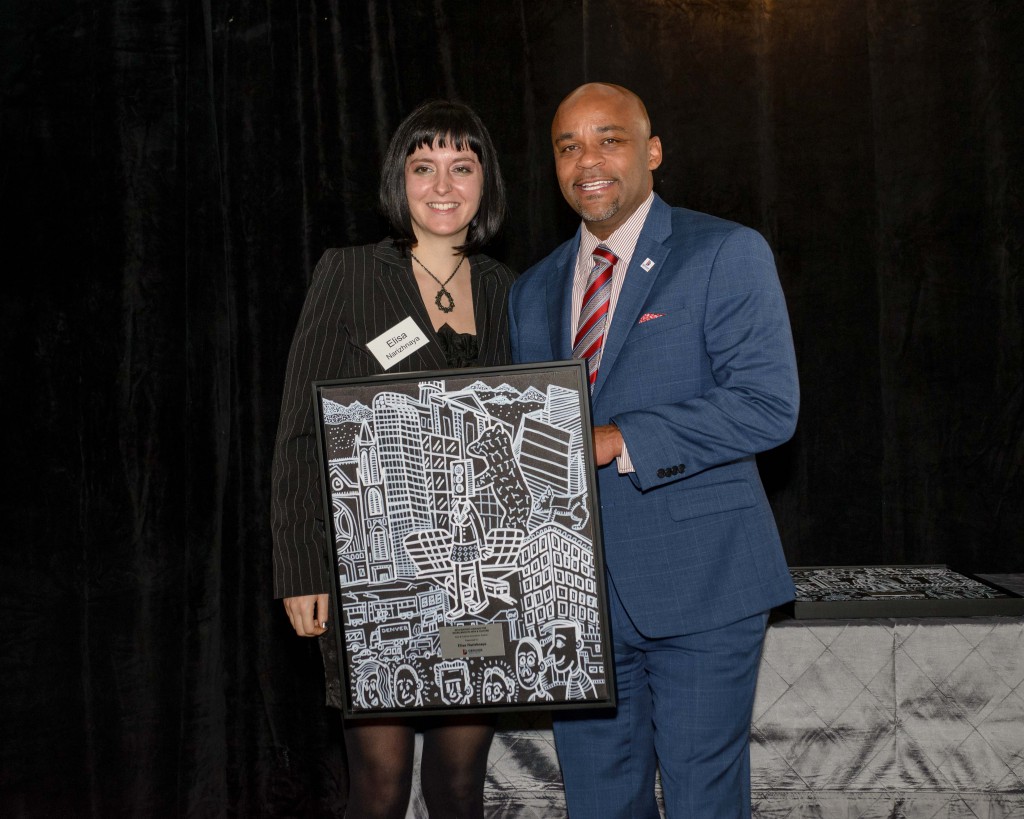 Many online schools fail to retain students because they feel isolated and alone. Art teacher Elisa Narizhnaya of Denver Online High School continually finds innovative ways to establish a sense of community for her students. Elisa creates connections online and finds creative ways for her students to do artwork through digital processes or by sharing the art they've created through other means online. She then brings the art and students outside the virtual environment to participate in real-world experiences. She leads art projects during "Connection Days" (days when students connect with each other and their teachers), including an art exhibition at the Denver Art Society with a gallery viewing and celebration event. Elisa is committed to connecting the students to the school, to local organizations and businesses, and to each other by creating a sense of belonging.