CBS4 TV News Story: Teen Becomes First For DPS To Graduate High School & College Concurrently
Posted June 21, 2018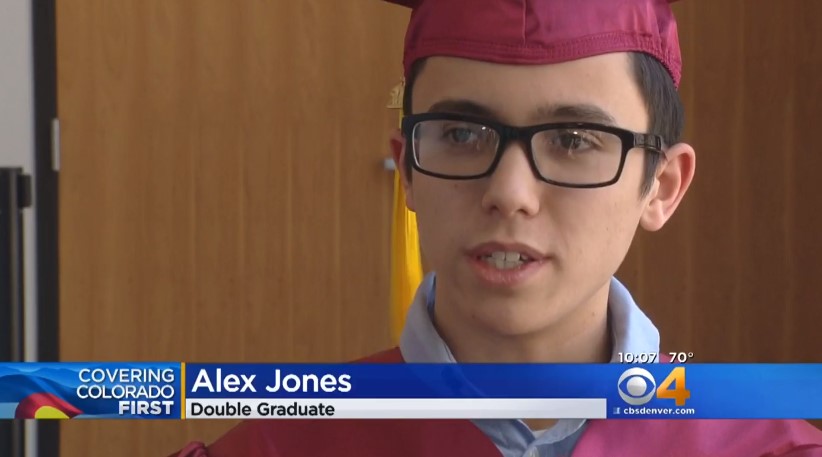 Link to television news story.
Reporter: Jeff Todd, CBS4
Published: May 23, 2018
Alex Jones isn't sure what to do with his free days now because for the past four years he's been taking high school classes and completing college degrees at the same time! Watch the full story here.