Charlie Korman: Professional Actor
Posted October 9, 2020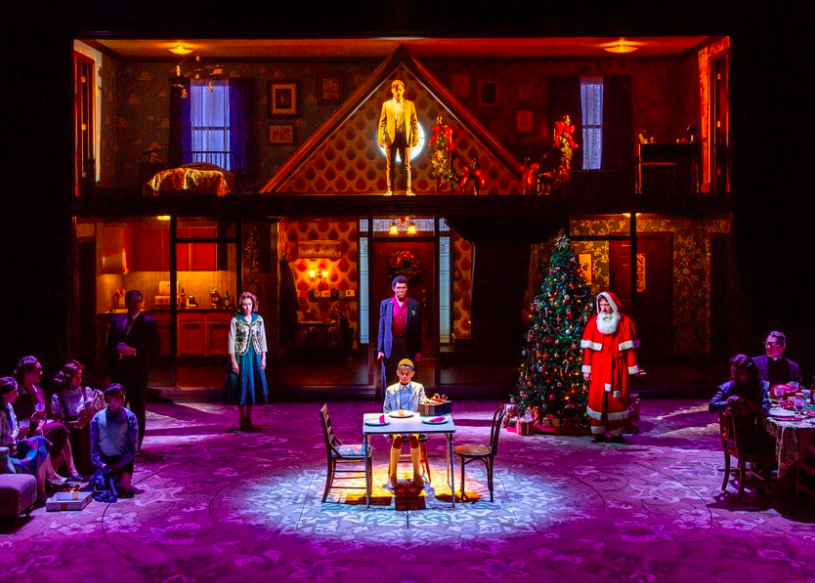 One, two, three, action!
Denver Online High School senior, Charlie Korman, knows all about what it's like to be in the limelight. Starting his professional acting career at the age of five, he has been living his passion ever since. "Being able to transform into different characters gives me so much freedom that I can't find in normal life," he said.
His first major role was as Tiny Tim in A Christmas Carol at the Denver Center for the Performing Arts (DCPA). Since then, he has appeared in many more shows at the DCPA including Frankenstein, Sweeney Todd, and The Who's Tommy.
While he got his start in theater, he recently became interested in film. As a result, he lives in Los Angeles most of the year. "Out in LA, I am able to audition for TV shows and movies with the help from my agents and manager. I've been able to meet so many awesome people, some of which have directed/produced/acted in some immensely popular movies and TV shows."
Recently, he has even had the opportunity to create relationships with industry higher ups and meet with some top Oscar-winning directors. He has also been screen-tested for multiple projects and even landed a contract with a top network.
Joining the Actors' Equity Association a few years back has allowed Korman to find a community of people he can support. "This allows me to fight alongside my fellow actors for fair pay and great benefits."
For someone who spends a lot of time reading script lines, reading is an area that Korman has had to work extra hard in. He struggles with dyslexia that greatly impairs his ability to read and write. "Reading a simple book can take me double the time than it takes my peers, because my brain often confuses the letters," he said. As a result, subjects such as English have been extremely difficult for the student in the past. Committed to improving, Korman worked with a tutor many hours a week through middle school and high school. "Sometimes, I wanted to quit when I felt myself struggling too much with reading. Instead of quitting however, I decided that I needed to work even harder in the areas where I was lacking." And that he did, now able to read efficiently and write papers he is proud of.
Korman thrives in both acting and in school simultaneously. He came to Denver Online High School after making the decision to move to Los Angeles for acting. He completes around eight auditions every month and puts in multiple hours each week with acting lessons and preparing for auditions. "Regular school would not be possible for me to have the intense audition schedule that I do. By attending online school, I am able to devote my time to acting," he noted.
The flexibility of online education also seems to be a perfect fit for the busy actor. "I love online education. It allows me to work at my own pace, and gives me a flexible schedule," he said. While attending more traditional academic programs in the past, Korman expressed that he often found himself bored and losing interest in learning. However, at Denver Online, he says he is able to move at his own speed. "If I find something very easy, I don't have to wait for the rest of the class to understand it. This has pushed me to work harder, and has kept me interested in school," he said.
With his sights set on a four-year university in the future, the senior plans to explore new interests in college while continuing to pursue a career in acting. "It would be a dream of mine to be able to make a living doing what I love," he said. "It doesn't matter if it comes in the form of film or theater, I just love to act and would like to continue for the rest of my life."