Are you interested in pursuing a trade? Are you hands on? Check this out!
Posted April 20, 2022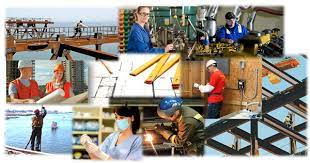 TRADES DAY CONFERENCE is being hosted by North on this Thursday, April 21 from 10:00-2:00. We apologize for the late notice, but we just learned about this today!
Trades you can explore on this day: Pipefitters, Heat and Frost Insulators, Electrical Workers, Sheet Metal, Laborers International, CDL and Operating Engineers.

The format for the day begins with a keynote speech followed by 4 successive half-hour breakout sessions with different crafts and trades. The fifth and final breakout session will consist of financial coaching provided by finance coaches from the City's Office of Economic Empowerment. At the end of the 5th session we will break for lunch (1:15-1:48). Lunch will be provided.

Students sign up here. If you have any questions about the event, feel free to reach out to Terri Duran, therese_duran@dpsk12.net, 303-656-3887