Honoring and Acknowledging LGBTQAI+ Month
Posted June 1, 2022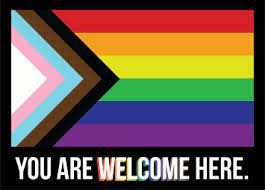 Denver Online wants to wish a Happy Pride Month to our LGBTQ+ community. Over 52 years ago the struggle for LGBTQ+ rights became public at Stonewall Inn in Greenwich, New York. Rulings like the recent Supreme Court case that protect LGBTQ+ workers' rights shows that the struggle for equality continues. We see you, you matter, you belong.
For more information on Pride month visit: https://www.loc.gov/lgbt-pride-month/about/
Honoring and Acknowledging LGBTQAI+ Month
For more information on how you can acknowledge, honor and celebrate PRIDE Month, please visit the resources listed below:
Save the Date for the Denver PrideFest Parade

Join DPS LGBTQ+ students, educators, and allies on Sunday, June 26 for the Denver PrideFest Parade. The parade will go from Cheesman Park to the State Capitol. Our meeting time will be based on our assigned start time, which will be shared soon. Note: Please keep in mind that, because this is a busy event, cellphone connectivity may be spotty due to crowds.  RSVP here to receive updates. If you have questions, contact dps_belong@dpsk12.org.
You Are Welcome Here
We cannot achieve LGBTQ+ equality while LGBTQ+ people of color continue to be oppressed on the basis of race. We must lean into our responsibility to advocate for those within our community who are multiply marginalized and shut out by systems and institutions because they are people of color AND LGBTQ+. We must also address the ways racism shows up in our own community and confront it with intentional engagement and the real, hard work of self-reflection.