Denver Online Holiday Party: Feb. 8th
Posted January 30, 2023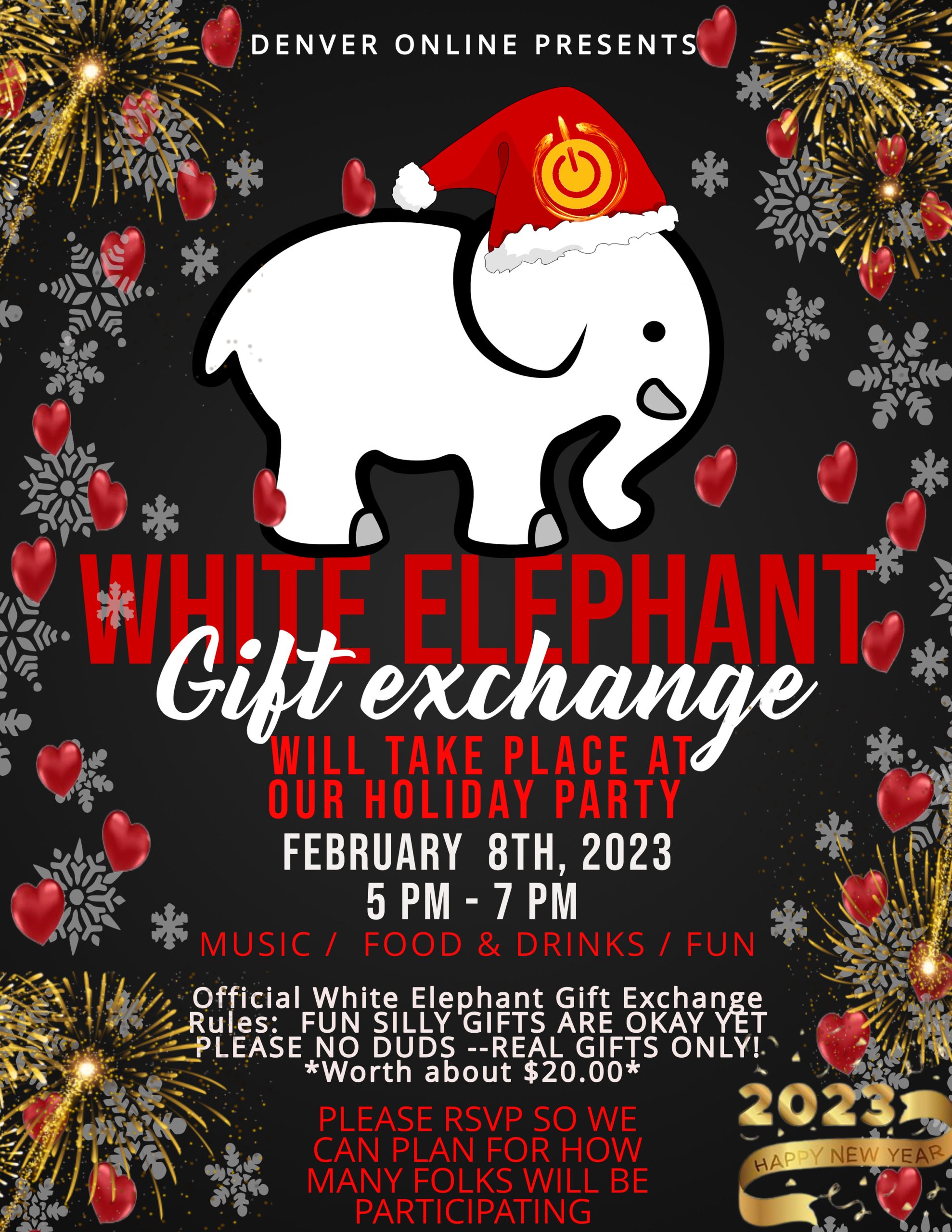 Please Join us for Our Holiday Party on February 8th from 5 PM – 7 PM; we will have delicious food, music, and a white elephant gift exchange. *Please note this event will take place at Field House–1600 Federal Blvd, Denver, CO 80204.
Please RSVP, for it helps ensure we have enough food for everyone.
We will have a White Elephant Gift Exchange! We are asking for real new gifts worth about $20.00. We are not asking for any DUD gifts like a rock you picked up and wrapped. Silly and fun gifts are welcomed in good taste. Contact Ms. Sigala if you need more details.
Can't Wait to See you and your family!