RESCHEDULED: 6th Grade In-Person Connection Day
Posted February 22, 2023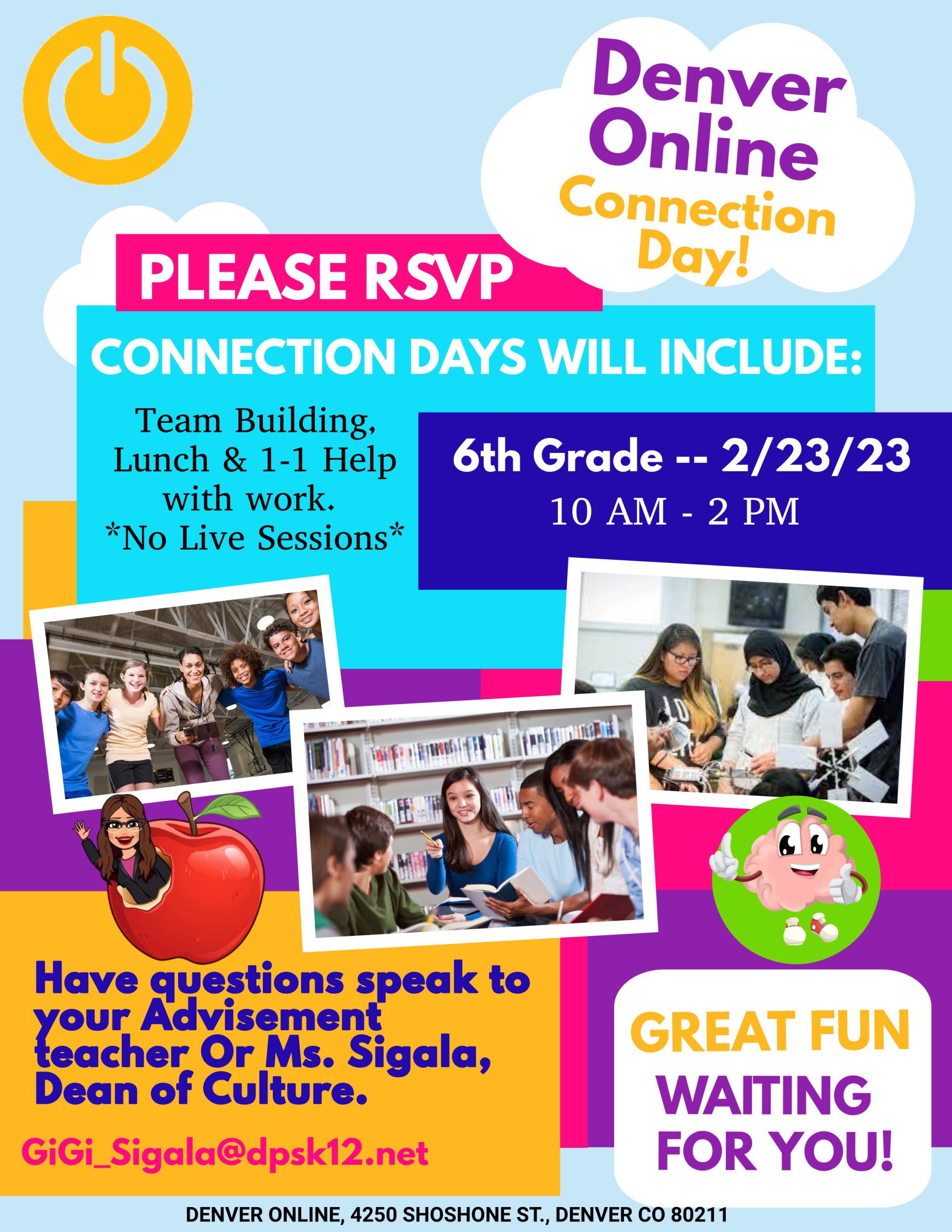 RSVP HERE at the link!: https://forms.gle/eZGCaL4qFsiTABWL8
Denver Online Community:
Denver Public Schools has called a 2-hour delay for today, February 23. As is our policy, Denver Online will remain on the REGULAR LIVE LEARNING Schedule for Thursday. Unfortunately, this will impact the 6th Grade Connection Day planned. In the interest of safety for our families who would be driving from distances in and out of Denver, we will reschedule this opportunity for our 6th graders at a later time.  We're sad not to see them today!
At this time, we will proceed with our scheduled eSports match that is planned for this afternoon. We ask that our players check email throughout the morning for updates. Coach Perun will be communicating with the team regarding any potential changes to the start time.
Please stay safe!