Connection Days! 9/19 (MS), 9/21 (HS)
Posted September 15, 2023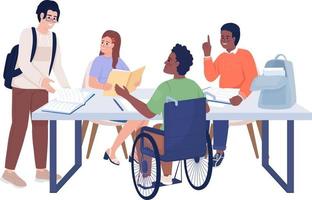 You'll be happy to know that our first in-person Connection Days of the year are next week!
We are excited to invite students to our Connection Days held on campus! We believe it's vital for students to feel connected to their learning community. During these days, students will engage in activities that will help them connect with their peers, get to know our school team, explore college and career opportunities, and contribute to shaping a positive and vibrant community at Denver Online.
Connection Days are scheduled for Tuesday, September 19, 2023, for middle school students (grades 6-8) and Thursday, September 21, 2023, for high school students (grades 9-12). Students should arrive between 8:30 and 9:00 a.m. and will be released at 3:00 p.m. Please note that no students, whether middle or high school, will be allowed to leave campus on Connection Days unless we have written permission (email or signed note) from a parent or guardian.
Students are advised to bring their DPS Chromebook or their most frequently used computer if possible. This will enable our staff to troubleshoot any technical problems that may arise during the day. For those who cannot bring their devices, laptops will be available for borrowing while on-site.
Students will be provided with free school lunch, but they may also choose to bring their own lunch from home.
Please note that there will be NO Live Learning or Morning Meetings from September 18 to September 21 as teachers will be supporting students in person. Students will still have work to complete in Schoology each day. However, those who attend the Connection Day will complete their work in the building, while those who cannot attend will complete their assignments independently in Schoology.
Denver Online has moved to a larger space located at 451 S. Tejon Street, Denver, CO 80223. When dropping off students, families are kindly requested not to use the front of the school but instead use the back entrance on West Virginia Avenue.